Important Note: All work displayed below is a property of Lashkaraa Inc., showcased here only for portfolio purpose. 
This information is strictly non derivative. Not for public sharing. Not for commercial use.
Lashkaraa Incorporated is a California based ethnic wear brand; In a short span of seven years the brand has shown extensive growth and has made a name for itself globally, although admittedly, it has not entered the Indian market -
yet
(as of June 2022) which will also be one of my undertakings. Predominantly Lashkaraa Inc. serves the US, Canada, UK, European and the Australian markets.
Primary Scope: 
Rebranding Lashkaraa Inc. 
Continued Brand Steering.
Laying the ground work to enter Indian market. 
Creating new sister brands (House of Brands structure) for the organisation. 
www.lashkaraa.com
IG @lashkaraa
___

Recent collection video (More samples below):
Logo | Graphic | Story
Brand Direction & Supervision. 
[ Graphics showcased are not
created
by me. ] 
Brand Guidelines | Templets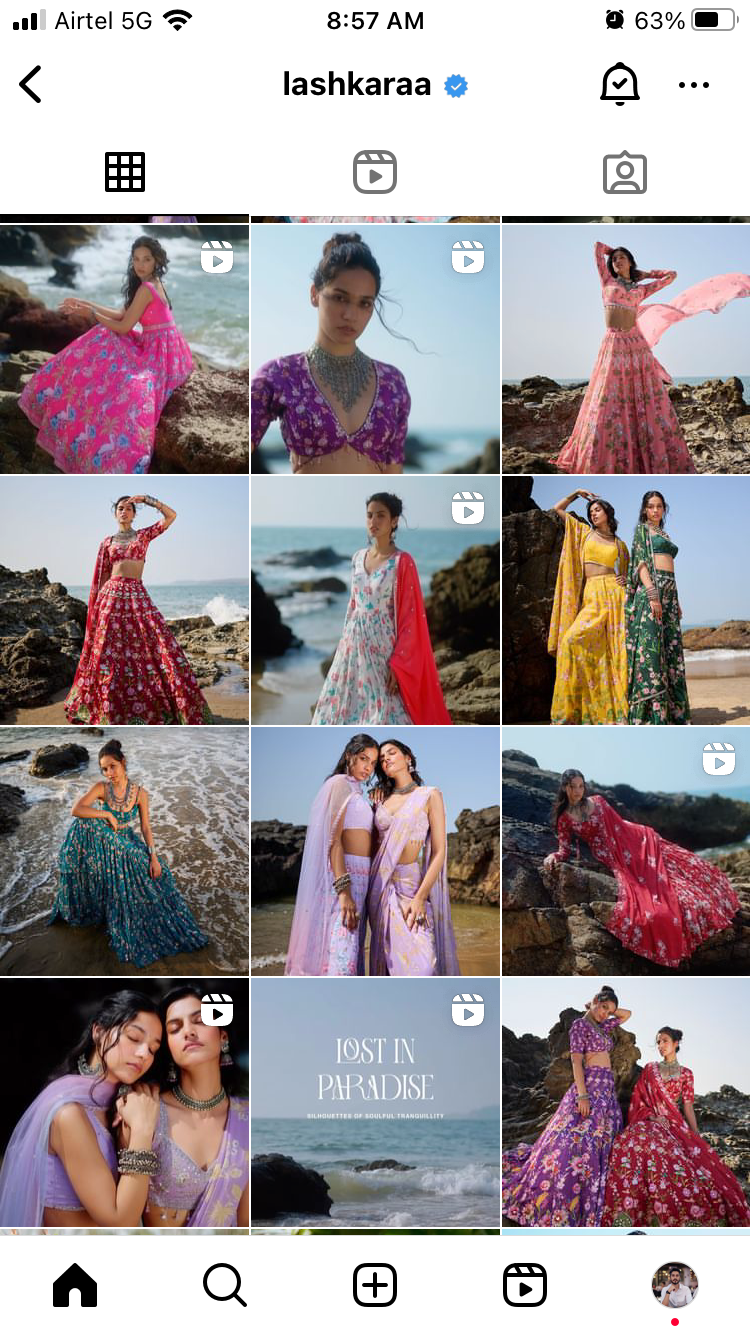 As an e-commerce brand, most of its presence is currently meant to be digital. To show aesthetics of the same apart from the website itself, here's a Newsletter design: