Concept design, Photography, Cataloguing and Website layout design. 
Client: ArtIndia Pvt. Ltd. 
             A textile based company in Jaipur, India. 
             Collction for 2011-12
www.artindia-jaipur.com
©
All rights reserved to Art India Pvt. Ltd. 
Brochure cover followed by a few two page spread outs: 
Classification according to the different types of rugs made by the company. 
eg. Chindi, Textured, Jute Chenille, Sindhi, Screen printed, Shaggy, Pile, Heavy Jute, Sea grass, Khadi, Patchwork, Block printed etc. 
Individual stock photographs included facilitating the exporter-buyer interaction.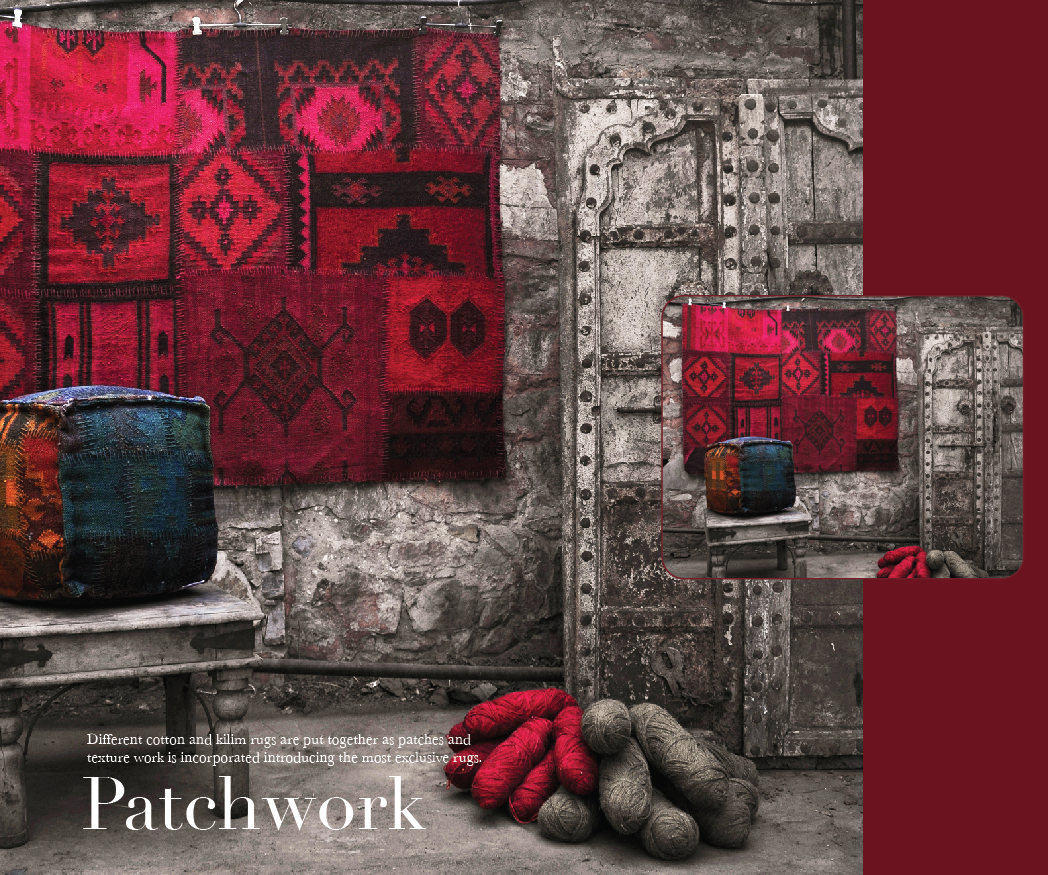 Apart from 'Rugs', the company also makes Home furnishings and Lifestyle goods, which obviously also need to be included. Which brings us to Table linens and Room decor. 
Sizing details mentioned for reference. 
Color story provided at the bottom or top edge of the pages.