Packaging Design (Stationary)
Made for an export house's design studio. Project not for commercial use on Behance/Folio.
Bellybands for Nautica wallets
In 2010-11, I was working for an export house's design studio in Chennai, where designing packaging for Nautica wallets, after making the forecast and the product range, was one of the few things I did. 
The designs shown below are a property of Nautica, and A.V.Thomas design studio. 
Hence, this project is only for portfolio,
and not for commercial use.
 To make cheap packaging accessory, a bellyband for Nautica 100% Leather wallets.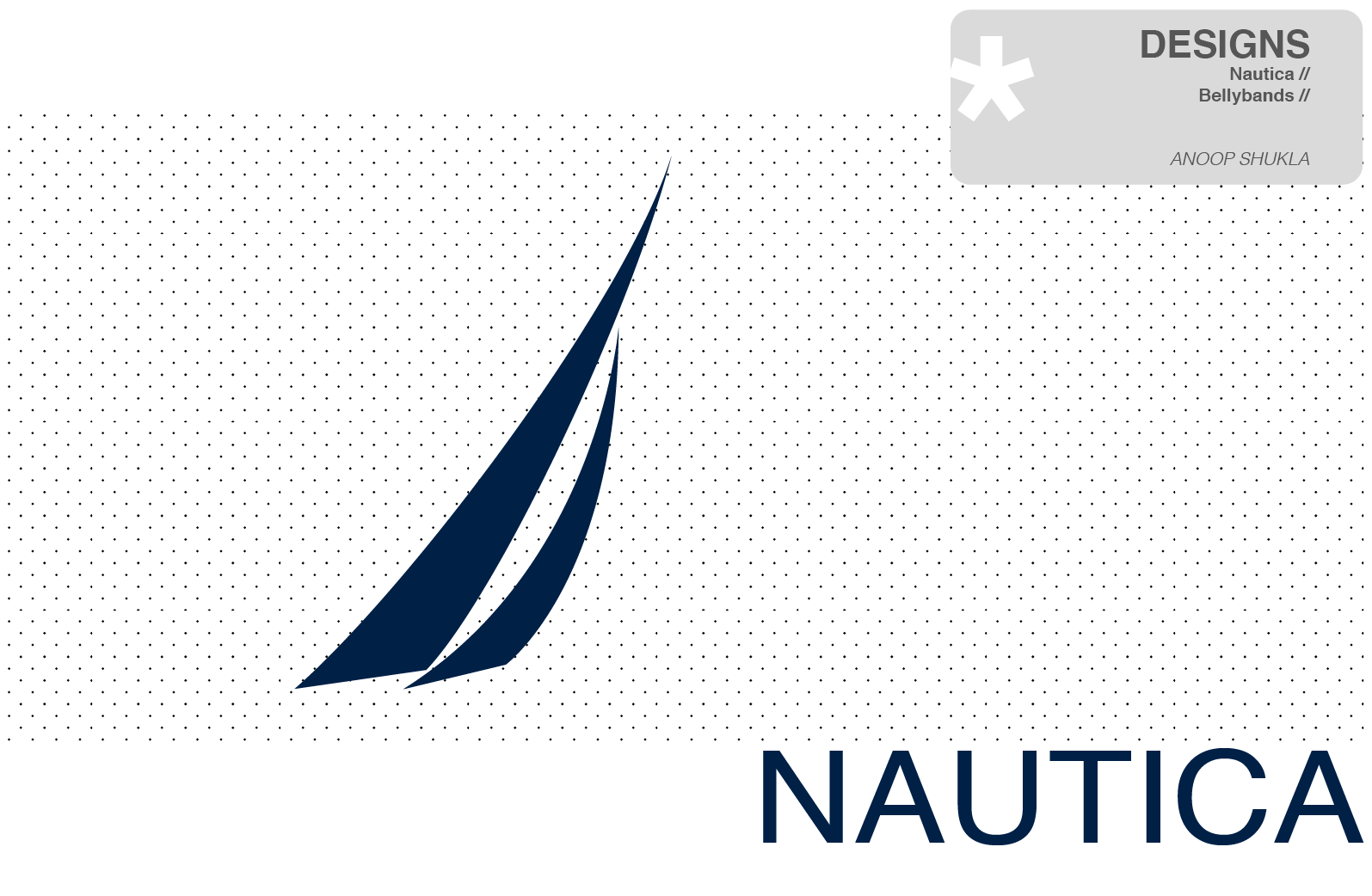 With the color scheme of Royal blue, Golden Yellow, and White, brainstorming and design development was proceeded with, keeping in mind the brand's aesthetics and the product range from that season's forecast.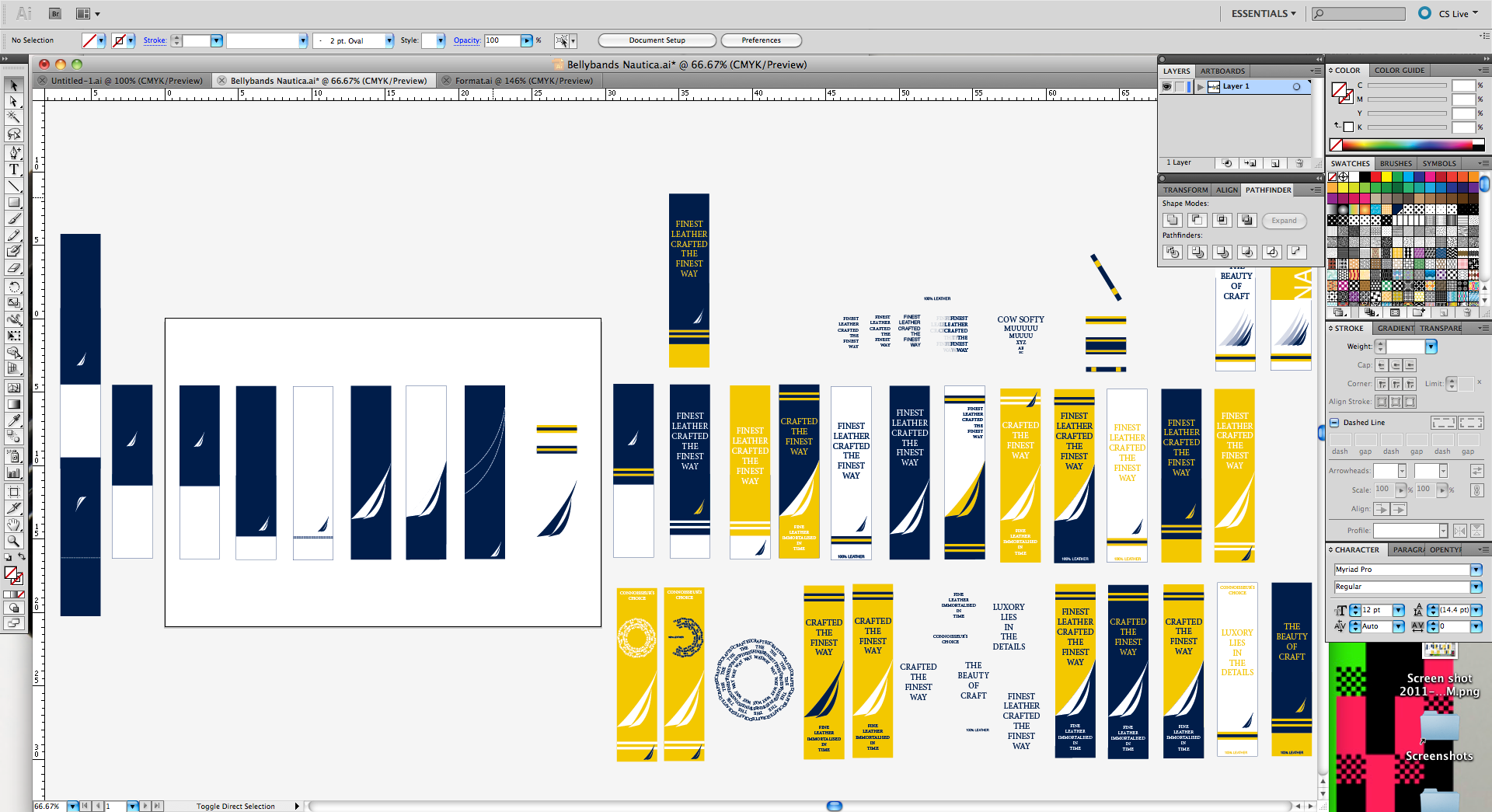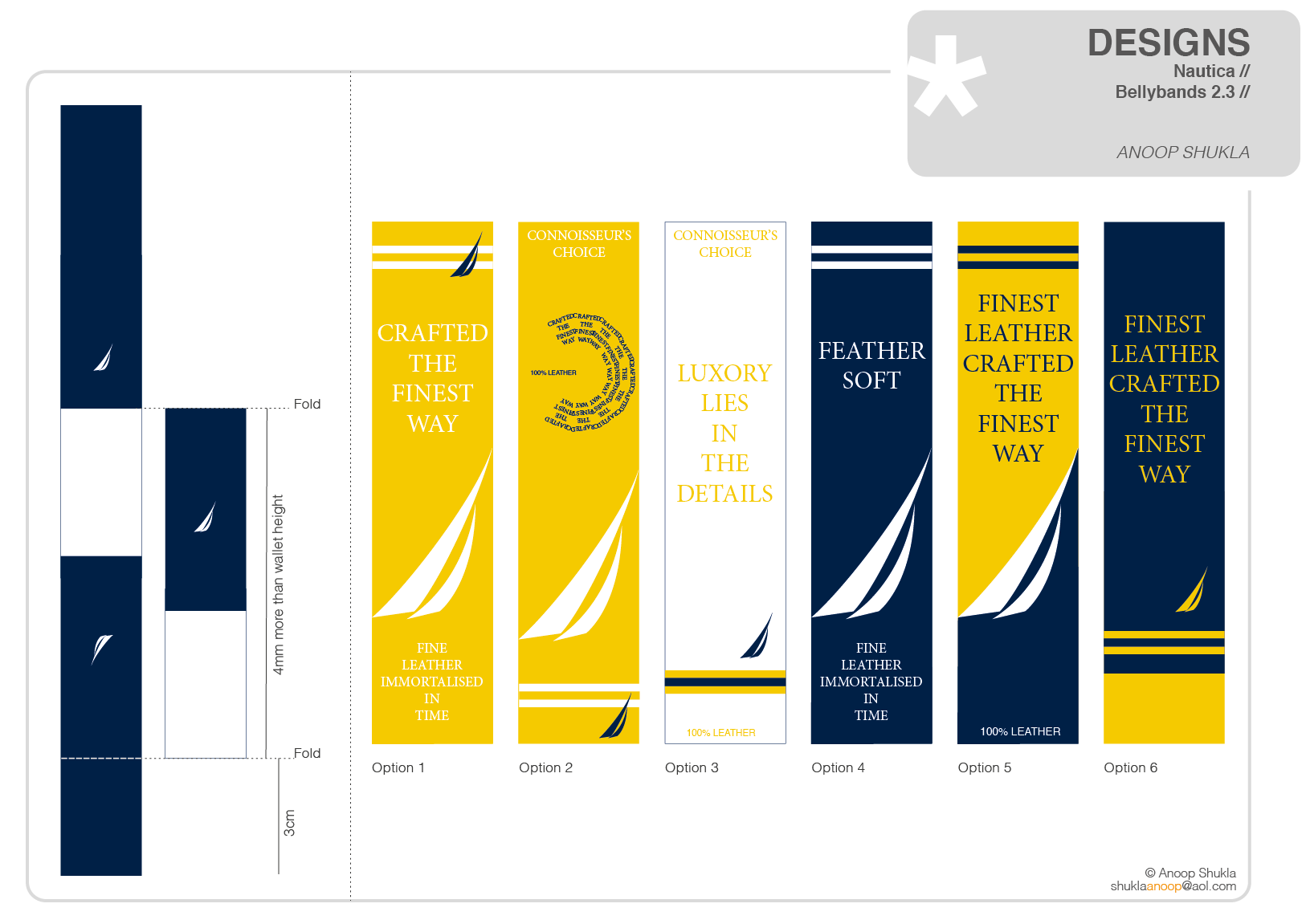 The client was shown (above) a sizing illustration for reference and the following six design options, out of which option #4 was selected along with a color way in golden yellow.  
Final rendering (below) //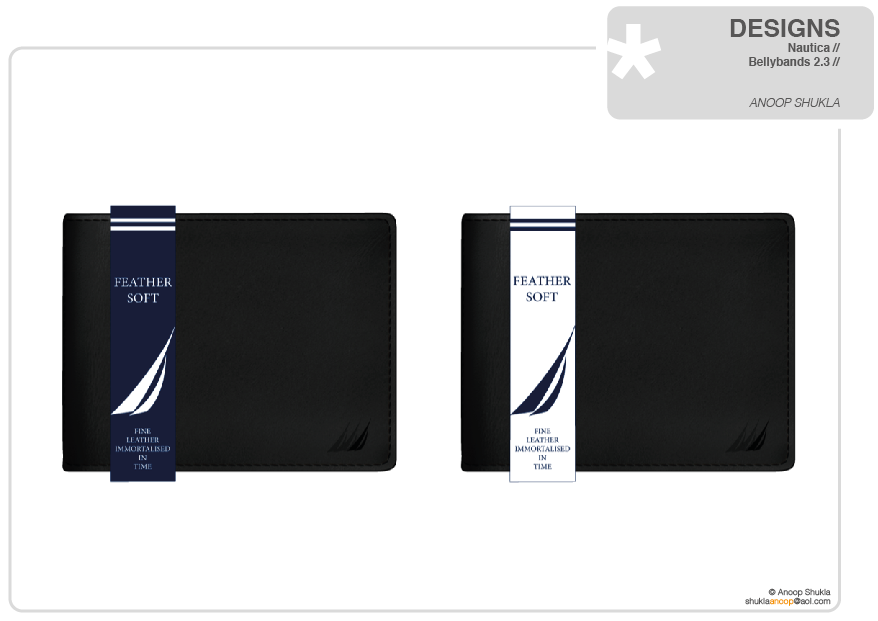 Later additions to the designs as demanded by the client company //